Upcoming Events
Events are open to all members and the general public. Sign up for email event updates by registering with Night Sky Network.
Most of our events happen at the Chabot Space and Science Center. Get directions here.
---
Next General Meeting
Saturday, May 29th, 2021
Our meeting begins promptly at 7:00 P.M.
Meetings are held in Virtual Space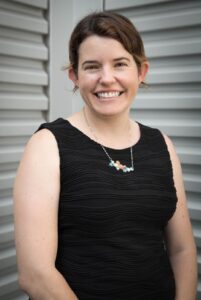 Our guest speaker for the evening is Dr. Jessie L. Christiansen, Caltech/IPAC
Truth is Stranger Than Science Fiction
Abstract: "Truth is Stranger Than Science Fiction". Humankind speculated about the existence of planets orbiting other Suns for hundreds, if not thousands of years before their existence was finally confirmed. During that time we invented and depicted many new and now iconic sci-fi worlds – mysterious planets with exotic landscapes, orbiting alien star systems. When our technology finally caught up with our imaginations, what we found was even more extraordinary than we had imagined. As science curator at the NASA Exoplanet Archive, I'll take you on a tour of some of the more fantastic exoplanet discoveries we have made, including some famous, fan-favorite fictional planets brought to life. 
Dr Jessie Christiansen is an astrophysicist with the NASA Exoplanet Science Institute at Caltech, where she searches for, characterizes and catalogues planets orbiting other stars. In 2018 she was awarded the NASA Exceptional Engineering Achievement Medal for her role with the successful NASA Kepler Mission, which discovered thousands of exoplanets and revealed that rocky planets are common throughout the galaxy. She now works on the NASA Transiting Exoplanet Survey Satellite (TESS) to find and study the nearest planetary systems to Earth – systems that will be perfect for further study with the next generation of ground- and space-based telescopes.
This talk will be available live and publicly at:
EAS Members will get a private Zoom invitation by Email
---
Outreach
[In person events are on hold because of COVID, contact us for possible virtual events, or visit http://www.chabotspace.org for scheduled public virtual telescope viewing events]
EAS sends volunteers to schools, libraries, and anywhere curious aspiring astronomers gather. EAS volunteers bring their own equipment or borrow telescopes. Students, parents, and teachers are always thrilled to look through the telescopes and ask questions. You'll meet all sorts of interesting people and provide a unique and inspiring experience to kids and parents who may have never looked through a telescope before. Find our next event on the calendar above.
Inquire about and request visits by e-mailing EAS Outreach Coordinator Raymond Howard at outreach@eastbayastro.org. Visit our outreach page to find out about upcoming events.
---
Members Only Viewing Nights (MOVN)
[In person events are on hold because of COVID, visit http://www.chabotspace.org for virtual telescope viewing events]
Once a month, we schedule a Members Only Viewing Night at the Chabot Telescope Deck for both EAS and Chabot members. This is our opportunity to look through Chabot's historic instruments and research telescope, as well as bring our own equipment to share in a more quiet venue. The schedule for MOVN appears in the event calendar below.
---
Barcroft High Altitude Star Party
We're sorry. Because of COVID-19, EAS has cancelled the 2021 Barcroft High-Altitude Star Party. We'll try again in 2022.
---
Event Calendar
Header photo by EAS member Alan Roche.