Upcoming Events
Events are open to all members and the general public. Sign up for email event updates by registering with Night Sky Network.
Most of our events happen at the Chabot Space and Science Center. Get directions here.
---
Next General Meeting – WE'RE BACK AT CHABOT!!
(Note that this meeting will be hybrid, in-person and on zoom/facebook. Our speaker will join us in person, in Classroom 3 / Kepler/Copernicus.)
Saturday, September 30th, 2023
Our meeting begins promptly at 7:30 P.M.
Meeting will be held at the Chabot Space and Science Center Classroom 4 (the Room formerly known as Copernicus). Please enter through the side gate along the back road of the facility.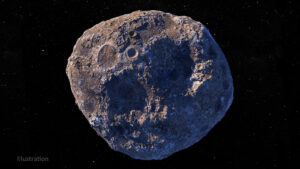 Our guest speaker for the evening is
Dr. Robert Jedicke, University of Hawaii institute of Astronomy
Dr. Jedicke will be speaking in person!
TITLE: The Peril and Profit of Near-Earth Objects; Is Asteroid Mining Possible and Practical?
Near-Earth objects present both an existential threat to human civilization and an extraordinary opportunity to propel our exploration and expansion across the solar system. While the risk of a sudden, civilization-altering collision with an asteroid or comet has markedly diminished in recent decades due to diligent astronomical surveys, a significant level of danger persists. Concurrently, remarkable strides have been made in advancing technologies that pave the way for a transformative vision of space exploration.
This vision entails missions and outposts within the inner solar system fueled by resources extracted from asteroids, starting with the most accessible near-Earth objects. These objects provide a cost-effective approach because they contain exploitable extraterrestrial resources delivered to the inner solar system by gravitational perturbations from the planets, they have been naturally preprocessed into objects the ideal size for industrial operations, and they contain critical materials for cost-effective self-sustaining activities in space.
About the Speaker
Robert Jedicke has had professional careers in particle physics, astronomy, and software engineering. He was drafted in 1985 at the top of the 3rd round by the Canadian Football League's B.C. Lions in Vancouver, Canada, but was cut early in the try-outs and went on to obtain his Ph.D. in experimental particle physics from the University of Toronto. Rob then held post-doctoral positions at the Fermi National Accelerator Laboratory in Batavia, Illinois, and at the University of Arizona's Lunar & Planetary Laboratory. He then spent more than five years developing image analysis software for surface interferometers at WYKO/Veeco Corporation in Tucson, Arizona. At the University of Hawai`i's Institute for Astronomy for the last 20 years, he managed the development of the Moving Object Processing System for the Pan-STARRS telescope on Maui that is one of the world's leading discovery systems for asteroids and comets. His current research interests include studying the properties of interstellar objects and developing plans to extract water from asteroids to provide fuel for spacecraft missions.
This talk will be available live and publicly at:
EAS Members will get a private Zoom invitation by Email
---
Telescope Makers' Workshop
The Telescope Maker's Workshop is one of few regularly scheduled such workshops in the world! Every Friday from 7 to 10 PM, amateur telescope makers from the bay area meet at the Chabot Space & Science Center and learn how to grind, shape, polish, and figure mirrors for reflecting telescopes, under the guidance of EAS volunteers. The workshop is free; participants pay only for the mirror blanks and grinding tools, which generally cost between $100-$300, depending on the size of the mirror. All the instruction, grinding grit, testing equipment, and camaraderie is free of charge! For more information, email Richard Ozer at [email protected], or come by the workshop any Friday to see what it's all about.
---
Outreach
In person events are more limited because of COVID, but are being scheduled for schools and other community institutions. Contact us also for possible virtual events, or visit http://www.chabotspace.org for scheduled public virtual telescope viewing events]
EAS sends volunteers to schools, libraries, and anywhere curious aspiring astronomers gather. EAS volunteers bring their own equipment or borrow telescopes. Students, parents, and teachers are always thrilled to look through the telescopes and ask questions. You'll meet all sorts of interesting people and provide a unique and inspiring experience to kids and parents who may have never looked through a telescope before. Find our next event on the calendar above.
Inquire about and request visits by e-mailing EAS Outreach Coordinator Raymond Howard at [email protected]. Visit our outreach page to find out about upcoming events.
---
Members Only Viewing Nights (MOVN)
[In person events are more limited than in the past because of COVID, visit http://www.chabotspace.org for virtual telescope viewing events]
Once a quarter, we schedule a Members Only Viewing Night at the Chabot Telescope Deck for both EAS and Chabot members. This is our opportunity to look through Chabot's historic instruments and research telescope, as well as bring our own equipment to share in a more quiet venue. The schedule for MOVN will appear in the event calendar below.
---
Barcroft High Altitude Star Party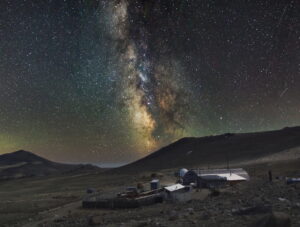 Reservations for the Eastbay Astronomical Society's Barcroft High-Altitude Star Party are now open to members of the EAS, the Tri-Valley Stargazer's, and the Mount Diablo Astronomical Society clubs. This year's event will be held from Sunday August 13th through noon on Saturday August 19th (with departure by noon on Saturday). That's six nights.
Before sending payments for reservations ($90 per night, per person), even if you've been there before, please contact Don Saito FIRST ([email protected]) to ensure the dates you wish to attend are available. You will also be asked to read the Barcroft Writeup, as it provides the information you'll need to have a safe, comfortable stay, and what is expected of guests to this University of California research facility.
You must also review and sign the White Mountains Research Center COVID Terms and Conditions and Liability Waiver.  You can scan and email the signed copy to [email protected]. You may also mail the signed document to EAS, PO Box 18635, Oakland, CA, 94619-0635
So, four steps to apply:
1.  Email photo evidence of Covid-19 vaccination/booster to [email protected]
2.  Attest in writing/email that you read the current Barcroft Writeup and COVID Terms.
3.  Email Don Saito at the above address to check reservation availability and make reservation.
4.  Pay the number of days reserved via PayPal or check/snailmail.
Space at Barcroft is limited to a maximum of 12 people per day, so to ensure you get the days you want, make your reservations early.
Barcroft is one the premier amateur astronomy view sites in the world, and it's slightly less than a day's drive from the Bay Area to its location in the White Mountains.
---
Golden State Star Party
This year's GSSP is scheduled for June 14 – June 18 near Adin, California. For more information and online registration, visit https://goldenstatestarparty.org
---
Fall Calstar
Spring Calstar is scheduled for September 13 – September 17 at Lake San Antonio. For more information visit https://calstar.observers.org/
---
Event Calendar
Header photo by EAS member Alan Roche.