Upcoming Events
Events are open to all members and the general public. Sign up for email event updates by registering with Night Sky Network.
Most of our events happen at the Chabot Space and Science Center. Get directions here.
---
Next General Meeting – WE'RE BACK AT CHABOT!!
(Note that this meeting will be hybrid, in-person and on zoom/facebook. Note the time change.)
Saturday, May 20th, 2023
Our meeting begins promptly at 7:30 P.M.
Meeting will be held at the Chabot Space and Science Center in the "Room formerly known as Copernicus." Please enter through the side gate.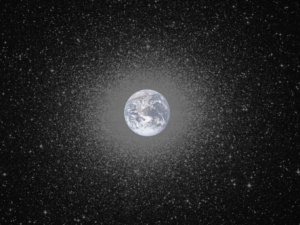 Our guest speaker for the evening is Dr. Adrienne Cool, San Francisco State University, Astronomers for Planet Earth
An Astronomical Perspective on Globular Clusters and the Pale Blue Dot
Globular clusters are beautiful and ancient structures that have been providing insight
into the structure of our galaxy and the evolution of stars for more than 100 years. Each
of these globe-like clusters contains some hundreds of thousands of stars in constant
motion, and held together by their mutual gravitational attraction. I will describe the
role that binary stars play in their fascinating internal dynamics and give some examples
of how binaries are revealed in clusters using space-based observatories including the
Hubble Space Telescope and the Chandra X-ray Observatory.
Spending time focused on things that are almost incomprehensibly distant and vast gives
astronomers and astronomy enthusiasts an unusual perspective on our own small planet.
Astronomers for Planet Earth (A4E) was founded in 2019 to harness this perspective to
mobilize the global astronomical community to take action on the climate crisis. I will
briefly describe the goals and current activities of this world-wide organization of
nearly 2000 astronomy educators, students, and amateurs and invite you to share your
thoughts about astronomy's impact on our view of our home planet.
About the Speaker
Dr. Cool is a native of New York City and received her undergraduate degree in physics at Yale. After brief stints in medical imaging and Electrical Engineering, she happened on astronomy and hasn't looked back. She completed her PhD at Harvard and came to California for a postdoc at UC Berkeley. She is now at San Francisco State University where she and her students have been studying ordinary and extraordinary stars in globular clusters since 1996. Dr. Cool also serves as the director of the SF State Planetarium and Observatory facilities. In 2019 she co-founded Astronomers for Planet Earth (a4e.org), an organization whose mission is to mobilize and empower the global astronomical community to take action on the climate crisis.
This talk will be available live and publicly at:
EAS Members will get a private Zoom invitation by Email
---
Telescope Makers' Workshop
The Telescope Maker's Workshop is one of few regularly scheduled such workshops in the world! Every Friday from 7 to 10 PM, amateur telescope makers from the bay area meet at the Chabot Space & Science Center and learn how to grind, shape, polish, and figure mirrors for reflecting telescopes, under the guidance of EAS volunteers. The workshop is free; participants pay only for the mirror blanks and grinding tools, which generally cost between $100-$300, depending on the size of the mirror. All the instruction, grinding grit, testing equipment, and camaraderie is free of charge! For more information, email Richard Ozer at [email protected], or come by the workshop any Friday to see what it's all about.
---
Outreach
In person events are more limited because of COVID, but are being scheduled for schools and other community institutions. Contact us also for possible virtual events, or visit http://www.chabotspace.org for scheduled public virtual telescope viewing events]
EAS sends volunteers to schools, libraries, and anywhere curious aspiring astronomers gather. EAS volunteers bring their own equipment or borrow telescopes. Students, parents, and teachers are always thrilled to look through the telescopes and ask questions. You'll meet all sorts of interesting people and provide a unique and inspiring experience to kids and parents who may have never looked through a telescope before. Find our next event on the calendar above.
Inquire about and request visits by e-mailing EAS Outreach Coordinator Raymond Howard at [email protected]. Visit our outreach page to find out about upcoming events.
---
Members Only Viewing Nights (MOVN)
[In person events are more limited than in the past because of COVID, visit http://www.chabotspace.org for virtual telescope viewing events]
Once a quarter, we schedule a Members Only Viewing Night at the Chabot Telescope Deck for both EAS and Chabot members. This is our opportunity to look through Chabot's historic instruments and research telescope, as well as bring our own equipment to share in a more quiet venue. The schedule for MOVN will appear in the event calendar below.
---
Barcroft High Altitude Star Party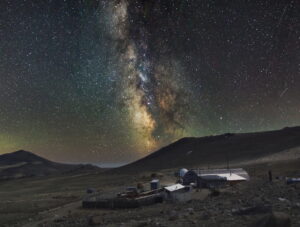 Reservations for the Eastbay Astronomical Society's Barcroft High-Altitude Star Party are now open to members of the EAS, the Tri-Valley Stargazer's, and the Mount Diablo Astronomical Society clubs. This year's event will be held from Sunday August 13th through noon on Saturday August 19th (with departure by noon on Saturday). That's six nights.
Before sending payments for reservations ($90 per night, per person), even if you've been there before, please contact Don Saito FIRST ([email protected]) to ensure the dates you wish to attend are available. You will also be asked to read the Barcroft Writeup, as it provides the information you'll need to have a safe, comfortable stay, and what is expected of guests to this University of California research facility.
You must also review and sign the White Mountains Research Center COVID Terms and Conditions and Liability Waiver.  You can scan and email the signed copy to [email protected]. You may also mail the signed document to EAS, PO Box 18635, Oakland, CA, 94619-0635
So, four steps to apply:
1.  Email photo evidence of Covid-19 vaccination/booster to [email protected]
2.  Attest in writing/email that you read the current Barcroft Writeup and COVID Terms.
3.  Email Don Saito at the above address to check reservation availability and make reservation.
4.  Pay the number of days reserved via PayPal or check/snailmail.
Space at Barcroft is limited to a maximum of 12 people per day, so to ensure you get the days you want, make your reservations early.
Barcroft is one the premier amateur astronomy view sites in the world, and it's slightly less than a day's drive from the Bay Area to its location in the White Mountains.
---
Golden State Star Party
This year's GSSP is scheduled for June 14 – June 18 near Adin, California. For more information and online registration, visit https://goldenstatestarparty.org
---
Fall Calstar
Spring Calstar is scheduled for September 13 – September 17 at Lake San Antonio. For more information visit https://calstar.observers.org/
---
Event Calendar
Header photo by EAS member Alan Roche.