Upcoming Events
Events are open to all members and the general public. Sign up for email event updates by registering with Night Sky Network.
Most of our events happen at the Chabot Space and Science Center. Get directions here.
---
Next General Meeting
Saturday, January 28th, 2023
Our meeting begins promptly at 7:00 P.M.
Meetings are held in Virtual Space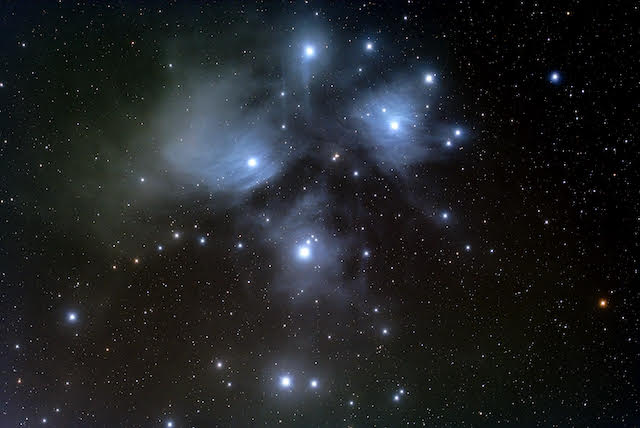 Our guest speaker for the evening is Frank Seminaro, San Mateo County Astronomical Society & Mike Cooke, President, SMCAS
An Introduction to Astrophotography


Have you ever wondered how astronomers take a picture of another galaxy or celestial object? In this presentation, you will hear how amateur astronomers produce these images. This includes the required equipment, what an imaging session looks like, and finally, an overview of processing data into a final image. Whether you are a casual observer or just getting started, this presentation will provide you insight into astrophotography.
About the Speaker
Current San Mateo County Astronomical Society Board Member and Former SMCAS president, Frank Seminaro, will give this presentation and also display some recent SMCAS member images. The presentation will be followed by a Q&A session. Frank hopes this presentation will inspire someone considering astrophotography. When not processing images, Frank works in the tech industry and is an avid "gadget guy".
This talk will be available live and publicly at:
EAS Members will get a private Zoom invitation by Email
---
Telescope Makers' Workshop
The Telescope Maker's Workshop is one of few regularly scheduled such workshops in the world! Every Friday from 7 to 10 PM, amateur telescope makers from the bay area meet at the Chabot Space & Science Center and learn how to grind, shape, polish, and figure mirrors for reflecting telescopes, under the guidance of EAS volunteers. The workshop is free; participants pay only for the mirror blanks and grinding tools, which generally cost between $100-$300, depending on the size of the mirror. All the instruction, grinding grit, testing equipment, and camaraderie is free of charge! For more information, email Richard Ozer at pres@eastbayastro.org, or come by the workshop any Friday to see what it's all about.
---
Outreach
In person events are more limited because of COVID, but are being scheduled for schools and other community institutions. Contact us also for possible virtual events, or visit http://www.chabotspace.org for scheduled public virtual telescope viewing events]
EAS sends volunteers to schools, libraries, and anywhere curious aspiring astronomers gather. EAS volunteers bring their own equipment or borrow telescopes. Students, parents, and teachers are always thrilled to look through the telescopes and ask questions. You'll meet all sorts of interesting people and provide a unique and inspiring experience to kids and parents who may have never looked through a telescope before. Find our next event on the calendar above.
Inquire about and request visits by e-mailing EAS Outreach Coordinator Raymond Howard at outreach@eastbayastro.org. Visit our outreach page to find out about upcoming events.
---
Members Only Viewing Nights (MOVN)
[In person events are more limited than in the past because of COVID, visit http://www.chabotspace.org for virtual telescope viewing events]
Once a quarter, we schedule a Members Only Viewing Night at the Chabot Telescope Deck for both EAS and Chabot members. This is our opportunity to look through Chabot's historic instruments and research telescope, as well as bring our own equipment to share in a more quiet venue. The schedule for MOVN will appear in the event calendar below.
---
Fall Calstar
Spring Calstar is schedule for September 22 – September 25 at Lake San Antonio. For more information visit https://calstar.observers.org/
---
Event Calendar
Header photo by EAS member Alan Roche.